Are you someone who values traditional romance over fleeting relationships and digital communication? If so, you might just have a Victorian heart! Our Victorian Romance bouquet is the perfect way to transport yourself and your partner to a time of genuine love and lifelong commitments. This beautif[...]
Add To Cart
Add 8 Balloons for $42.95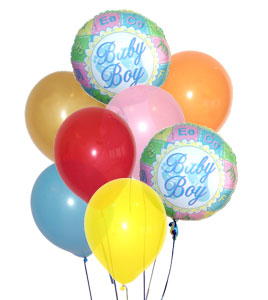 Are you someone who values traditional romance over fleeting relationships and digital communication? If so, you might just have a Victorian heart! Our Victorian Romance bouquet is the perfect way to transport yourself and your partner to a time of genuine love and lifelong commitments. This beautif[...]
Are you someone who values traditional romance over fleeting relationships and digital communication? If so, you might just have a Victorian heart! Our Victorian Romance bouquet is the perfect way to transport yourself and your partner to a time of genuine love and lifelong commitments. This beautif[...]
Are you someone who values traditional romance over fleeting relationships and digital communication? If so, you might just have a Victorian heart! Our Victorian Romance bouquet is the perfect way to transport yourself and your partner to a time of genuine love and lifelong commitments. This beautiful English garden-inspired arrangement captures the essence of everlasting love and devotion.

Featuring soft lavender and champagne-colored roses, along with fragrant lilac wax-flowers, this bouquet is presented in an elegant glass vase overflowing with sprays of ivy greens. The result is a charming garden-like atmosphere that will captivate your senses and transport you to another time.

But what do these flowers really signify? Even if you're not familiar with the language of flowers, the delicate colors and sweet scent of the roses will surely capture your partner's heart. However, if you're curious about the deeper meaning behind our selection, we're happy to explain. The lavender roses symbolize love at first sight and indicate that your relationship is new and genuine, while the cream roses represent a promise to remain faithful and devoted to your partner. Finally, the whimsical wax-flowers signify your desire for a long-lasting love that will stand the test of time.

These flowers are not only perfect for expressing your love to your significant other, but also make for stunning decorations at weddings and anniversaries. So why not raise a toast to love that lasts longer than a weekend?

If you're looking to add a touch of magic to your relationship, order this enchanting bouquet today! Our local florist has a nationwide network that offers same-day delivery to your loved one, no matter where they are.
Item No. T69-1A
Price: $104.95